Not sure what you'd like just yet? 
Check out the services I offer below.
Looking to finally upgrade your brand? Wanting a new look?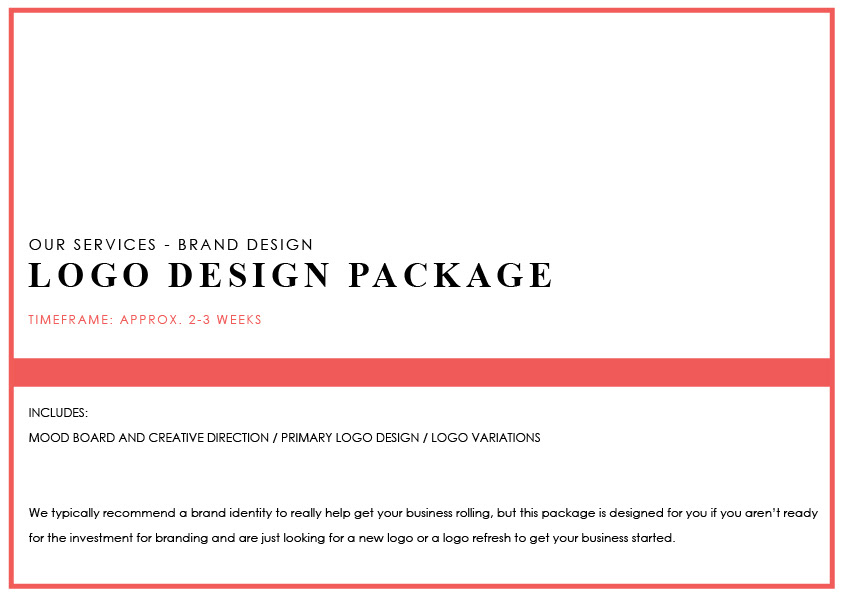 What are you trying to tell your audience?
How do you want to capture your audience's attention? What is going to set you apart when on display?
Getting ready for your big day?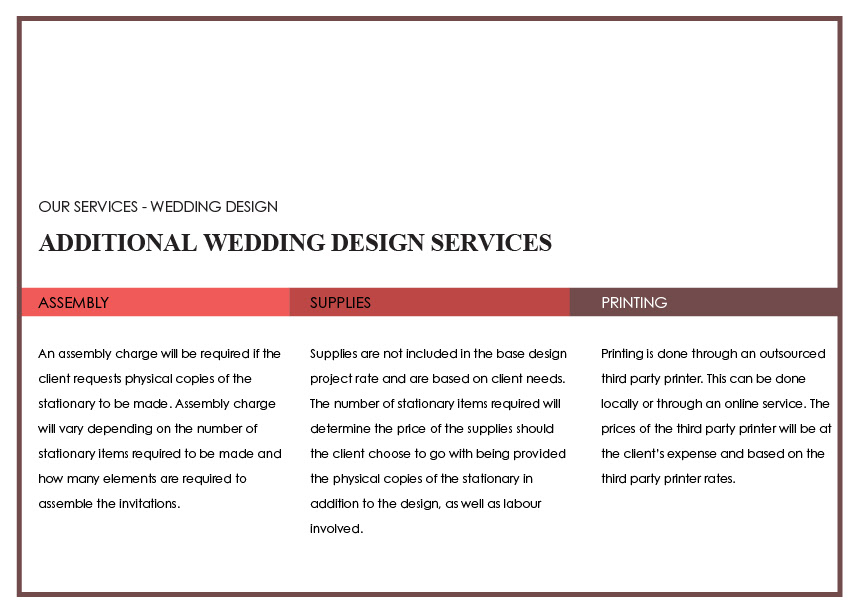 Let's discuss how you want your project to look. Once you've signed your contracts, you will be asked to fill out a questionnaire and provide images that will help us picture the visual direction for your project. We will discuss your questions and also present you with a mood board based on your images to make sure we are on the right track.
We've discussed how you want your project to look, you've approved the creative direction, now it's time to start designing! We will keep in contact with you during this process. Once complete, a presentation of your project will be provided to you for your review.
Once you've given us a green light on the design, all that is left is to send over all the files that are included in your package. It's time to show off your design! We will be here if you need anything in the future or any help with your launch.
Hazel is a

great graphic designer and performed above and beyond. You were introduced near the end of the project, but quickly understand the kind of image I was looking for. I am pleased and excited to see my brand begin to grow so it was definitely a pleasure working with you and will definitely be contacting you for additional services.
- RYAN KIM, 
MONACCI COFFEEHOUSE
Hazel was a delight to work with. Her process was very thorough and she delivered the designs that she knew I wanted to achieve with my business. I am very excited to launch my clothing line and I highly recommend her as a graphic designer. Again Hazel, it was a pleasure working with you and look forward to working with you in the future.
- GISELLE PEREA, 
THE KUWINTAS CO.
FREQUENTLY ASKED QUESTIONS
How MUCH DO YOUR SERVICES COST?
Each project varies depending on the design package or packages you choose to go with. When you enquire, you will be provided a quote
How long will each project take?
Each project timeline will depend on the nature of the project and the scope. Please refer to the approximate time frame estimate listed with each package.
I'M LOOKING FOR SOMETHING ELSE, DO YOU OFFER IT?
If the packages I offer don't quite suit what you're looking for, send an enquiry and I can work out the details with you to develop a custom package for you to see if we are the right fit for your project!